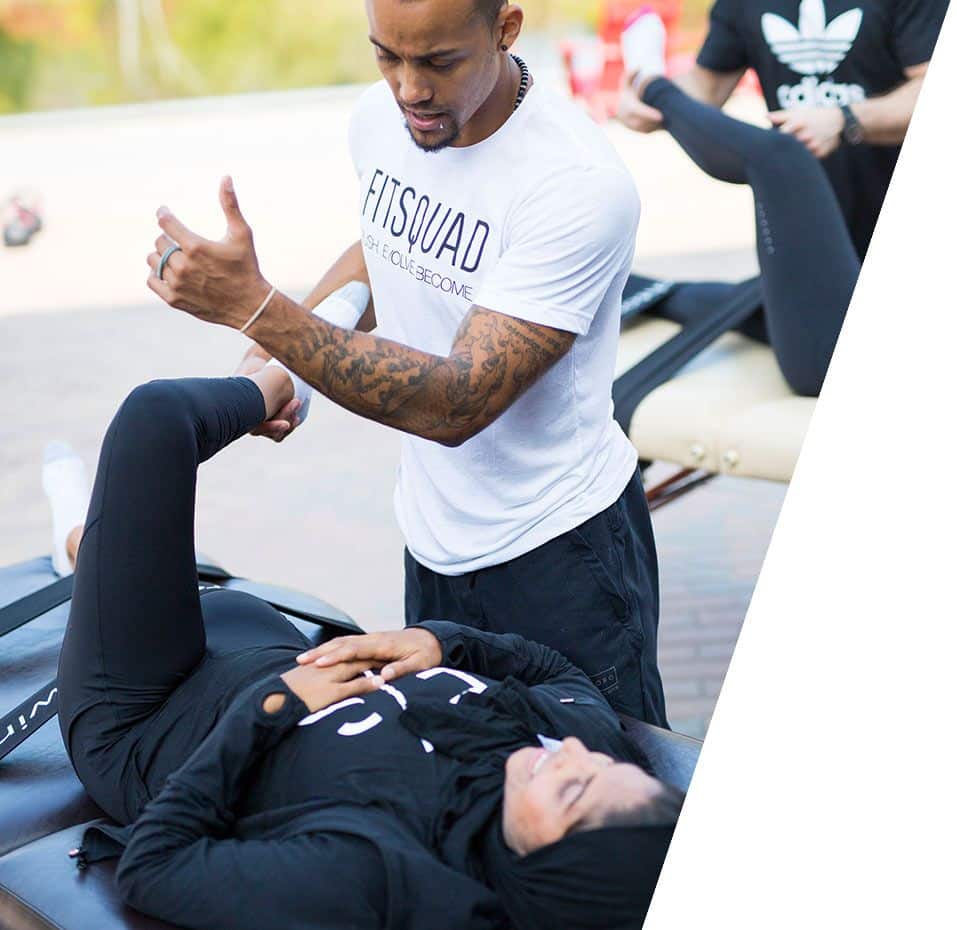 FST – FASCIAL STRETCH THERAPY
MOVE BETTER
Fascial Stretch Therapy (FST) is a full-body mobility restoration system that is particularly effective for improving flexibility, recovering from training, and preventing injury.
It involves table-based assisted stretching which targets not only your muscles, but the connective tissue that surrounds your muscles, bones, and joints. By gently moving your arms, legs, and spine in a smooth motion through varying planes of movement, FST also removes joint restrictions and promotes joint lubrication. The gentle movement is both stimulating and relaxing.
FST treatments take place at our training facility located at 111 Peter Street, suite 102, in downtown Toronto. 
SINGLE FST TREATMENT
1 SESSION
60 min session
Expires 60 days from date of purchase
$130
4 FST TREATMENTS
4 SESSIONS
60 min sessions
Expires 4 months from date of purchase
$520