WHAT WE BELIEVE
We think about fitness as the means to achieving human potential. That pushing personal limits leads to higher living.
We see the gym as the ultimate training ground for life, and an opportunity to evolve who we are every single day. Through weight training, conditioning and movement-practise we build the personal strength to do more and to be more – inside and outside the gym.
We live by our mantra – Push Evolve Become. It embodies our purpose and commitment to coaching excellence. We inspire, challenge and empower people to do what's already in them to do. Because we believe that everyone has the ability to achieve greatness.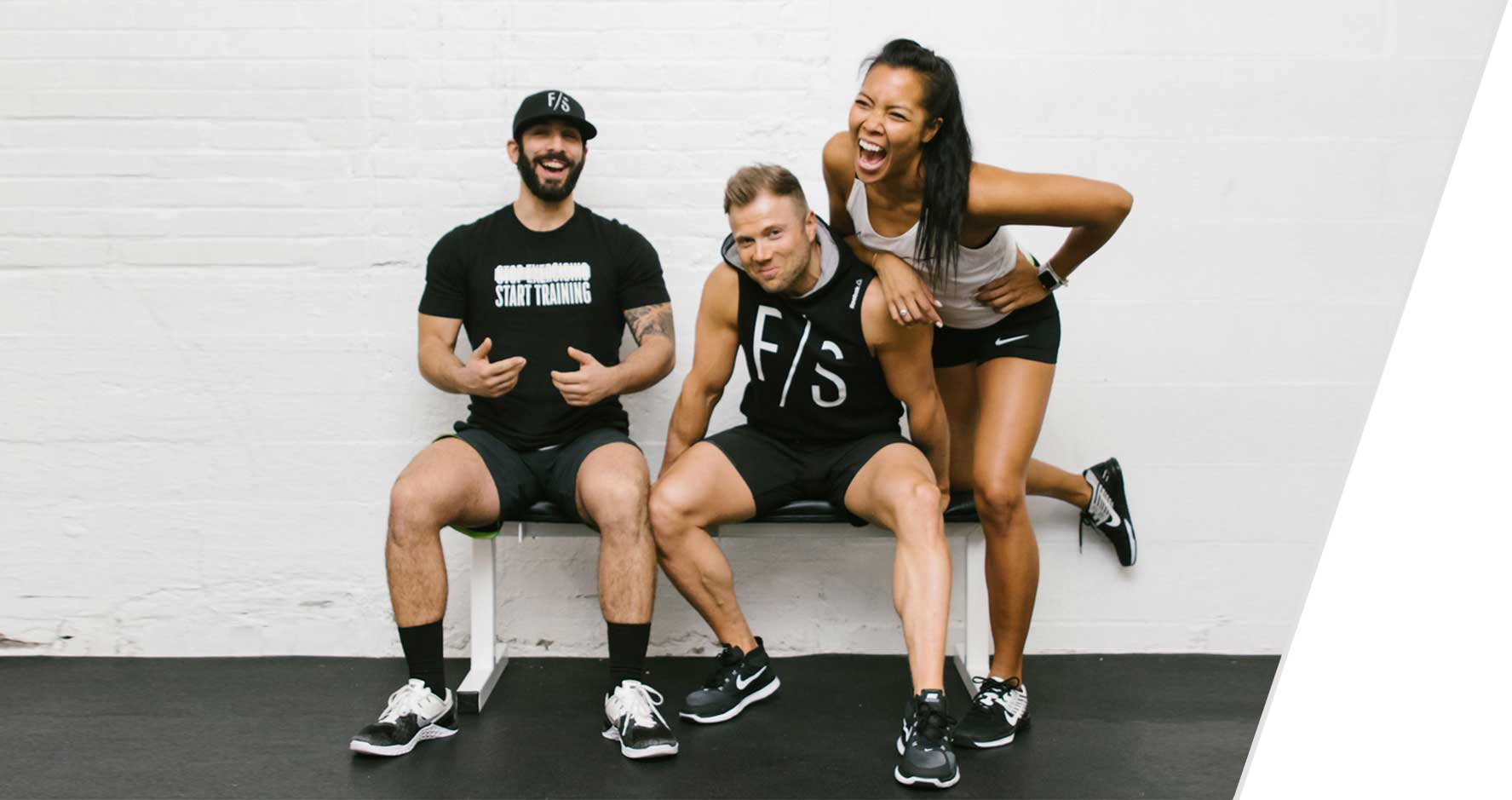 Aldo Frixione
CO-OWNER
Aldo loves to front squat, says all the things you are probably thinking but don't have the guts to say out loud, and is obsessed with Playa Del Carmen, Mexico.
He is also a highly credentialed Personal Trainer and Strength Coach with over 10 years experience in the fitness industry. Aldo is the Head Coach of ManTraining's StrengthCamp program and has established himself as a men's training expert. His areas of specialization include strength training,hypertrophy and body composition.
His credentials include Darby Training Systems L1, Resistance Training Specialist RTS123, DTS Olympic Lifting, DTS Hardstyle Kettlebell, StrongFirst Kettlebell Course, Fascial Stretch Therapy Essentials, Animal Flow L1 Coach (L2 in progress), Can-Fit-Pro.
Gabriel Lee
CO-OWNER
Gabriel loves to overhead squat, has acted in bollywood films, is obsessed with Reggaeton and cuts the sleeves off of most of his t-shirts.
He is also a highly credentialed Strength & Conditioning Specialist and Rehabilitation Specialist with over 13 years experience in fitness and rehabilitation.
Gabriel has worked in leading sports medicine clinics as a Physiotherapist, top gyms as a Trainer and college sports teams as an Athletic Therapist. He has taught seminars on rehabilitative exercise to groups of Physicians and Physiotherapists, and continues to work as an Instructor to Personal Trainers who want to further their knowledge and skill set.
His educational background includes a Bachelor of Science degree in Physical Therapy, a C.S.C.S. credential with the National Strength & Conditioning Association as well as a multitude of certifications with the Poliquin Institute and MAT.
Jennifer Lau
CO-OWNER
Jennifer loves to run, cannot stomach a meal without hot sauce, uses Snap filters to express her emotions and is owner to a grandiose Hello Kitty collection.
She is also a highly accomplished Personal Trainer and Holistic Nutritionist with 10 years experience in the fitness and health industry. Her passion to empower women has lead her to become a leader in female training. She is Head Coach of Fenom Training, a Nike Master Trainer for Canada and can be found regularly contributing to media outlets in the city.
Her credentials include RHN (Registered Holistic Nutritionist), Crossfit Level 1, Kanama Olympic Weightlifting, Agatsu Kettlebell, Agatsu Joint Mobility and Movement, StrongFirst Kettlebell Course, DTS Strongman Fundamentals, Can-Fit-Pro Pre & Post Natal, Can-Fit-Pro, Animal Flow L1 (in progress).