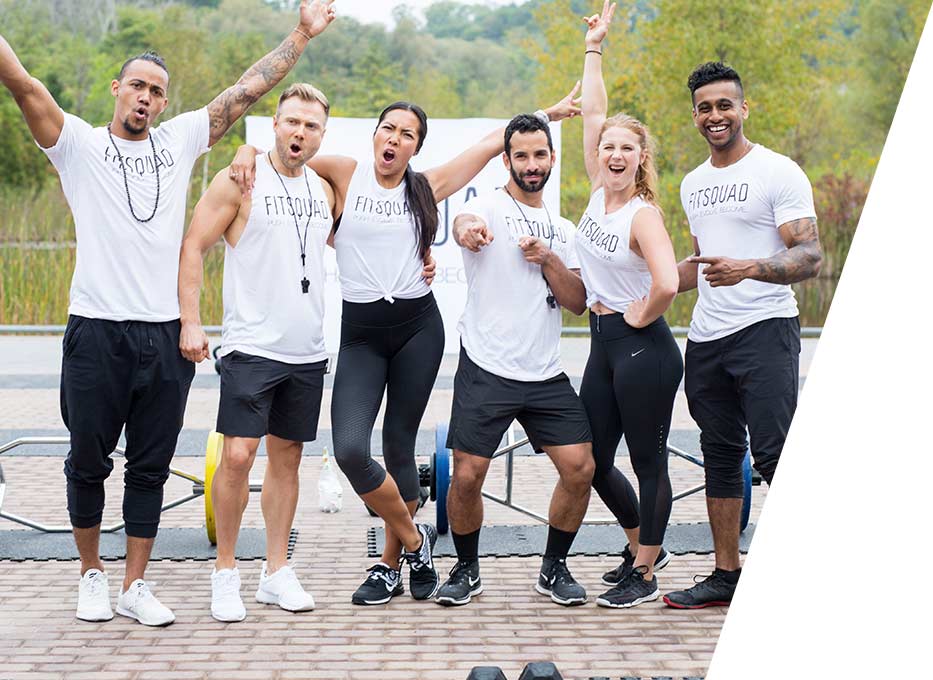 JOIN THE SQUAD
BECOME AN INDUSTRY-LEADING PERSONAL TRAINER
ABOUT FIT SQUAD
Fit Squad is less of a gym and more of a supportive community of strength-seekers that strive to make positive life changes through functional fitness.
We deliver a leading-edge training methodology, world-class facilities and exceptional coaching, that help driven professionals crush their fitness goals. Our services include results-based personal training, semi-private training, as well as a gym memberships for our state-of-the-art facility in downtown Toronto.
WHAT WE BELIEVE
We believe in evolving every single day
We believe in training with intention
We believe in a strength-first approach to fitness
We believe that the gym is the ultimate training ground for life
We believe in human optimization
WHAT WE OFFER
Mentoring from coaches with over 40 years experience
Free access to our FTC-L1 (Functional Training Coach) Certification
A pay scale based on your coaching proficiency, experience and education
Career advancement – the potential to progress through our 6 levels of Personal Training
Earning potential of up to $100K per year
WHAT WE LOOK FOR IN A PERSONAL TRAINER
1. BORN WITHOUT SUPER POWERS
We want someone who is fit, but that has worked hard to get there. We feel these people make the best coaches.
2. USES THEIR SUPER POWERS FOR GOOD
We're looking for someone with abilities, but we're also looking for someone who wants to help people.
3. STRONG BUT HUMBLE
Strength is not a data point. It's not a number. It's an attitude. True strength is humble and kind.
4. SECRETLY A NERD LIKE PETER PARKER
We want someone who spends hours reading about training and that is always trying to perfect their craft.