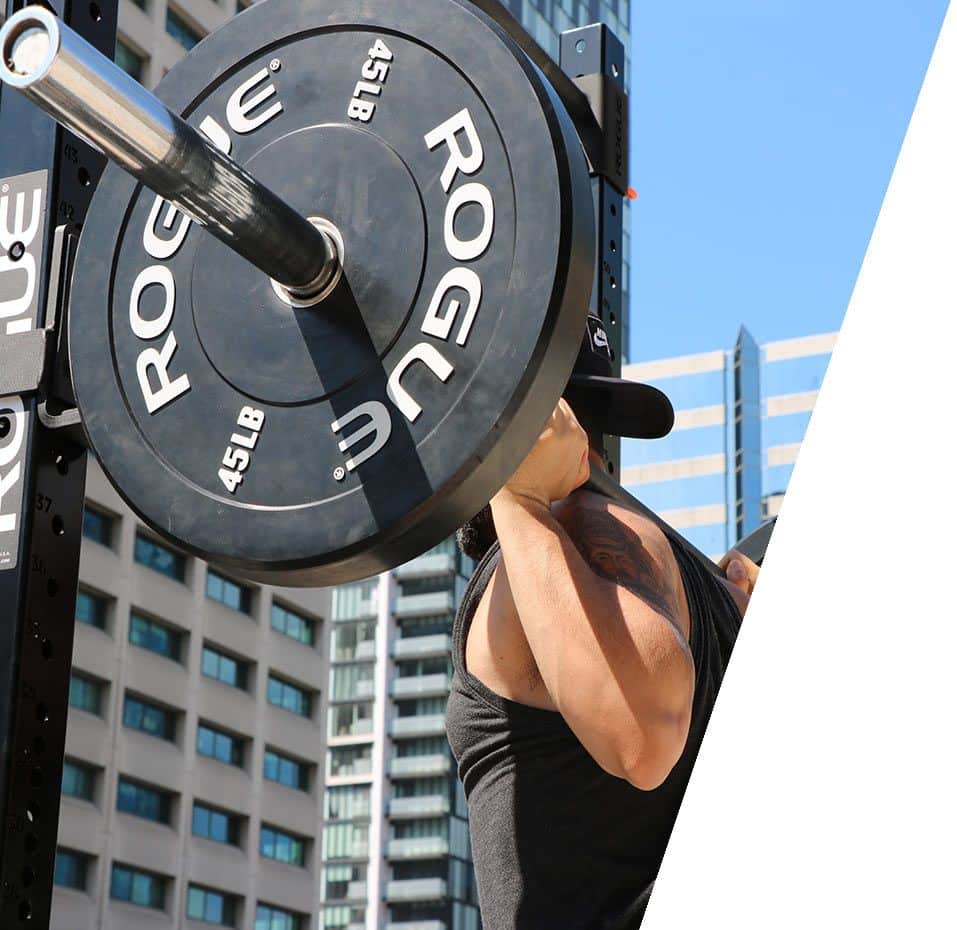 ROOFTOP GYM
AN OPEN-AIR FUNCTIONAL TRAINING FACILITY
Our new 3000 square foot outdoor gym gives you access to Fit Squad's state-of-the-art equipment, personal training, open gym and small group classes – all in a safe and inspiring open-air setting.
It's equipped with everything you need to train with intention, including squat racks, turf, sleds, rowers, assault bikes, curve treadmills, ski ergs, kettlebells, dumbbells, rings, etc.
The rooftop gym will be open from June 14th until September 4th 2021.
LOCATION
Fit Squad's Rooftop Gym is located in downtown Toronto at 180 Dundas Street West. Please enter through the parking garage and take the elevator or stairs up to the P5 level.
SERVICES
Our offering at the outdoor gym includes personal training, semi-private training, quad training and gym memberships.
WHO TRAINS AT FIT SQUAD
Fit Squad is a super inclusive community of strength-seekers who range from complete beginners to high level athletes. What ties our clients together is a love for functional fitness and a drive to do more and to be more – inside and outside the gym.
TRAINING STYLE
Fit Squad is a place where all training styles come together. Whether you're into strength training, functional bodybuilding, calisthenics, hardstyle kettlebell training, athletic training, or a mix of all of them, Fit Squad was designed for you.